Retrospective 2.1.4 - A short description of features and improvements
Restrospective 2.1.4 introduces a few usability enhancements as well as new features which influence user experience.
Profiles
Now you can conveniently open the Profiles tab from the Search tab to configure selected profile.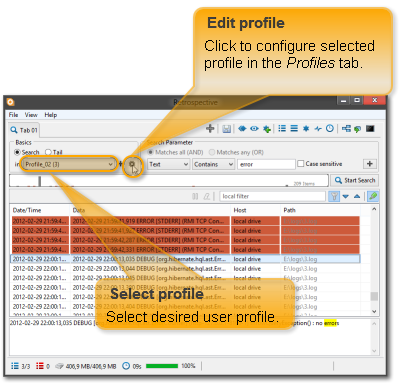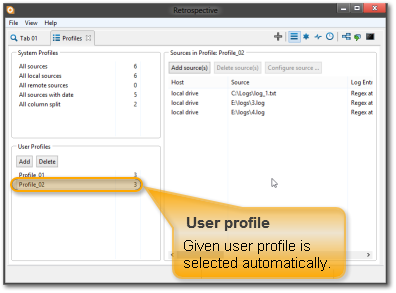 Data column
Since the Data column carries the most important information, it is resized automatically when changing the application window size, to get the most out of the displayed application area.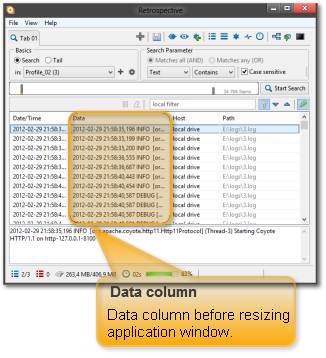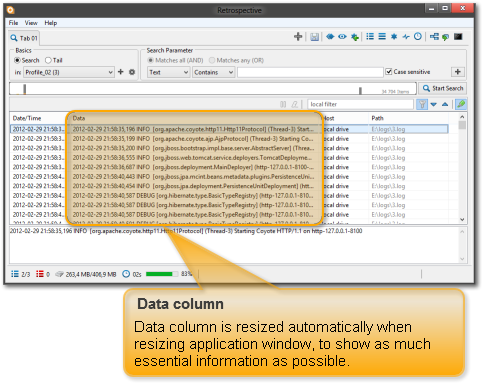 Host definitions
The newest Retrospective enables importing hosts definitions from SSH and Putty configuration files stored in user/.ssh folder.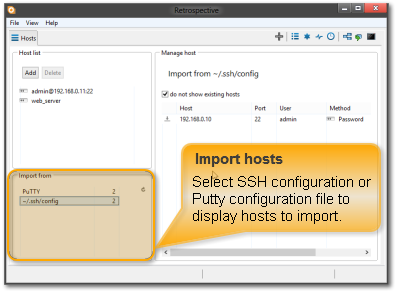 Automatical resizing and restoring
Now, when hiding a column, Retrospective remembers its size and restores it exactly as it was before.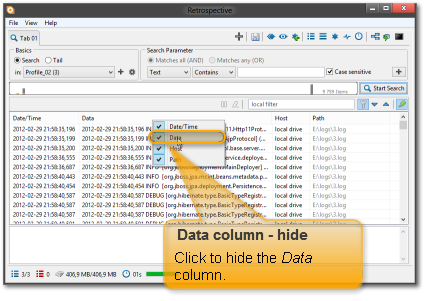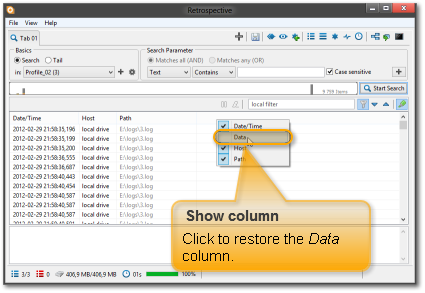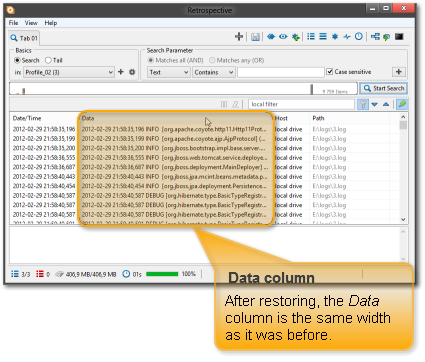 2.1.4 also improves SSH connections' performance and addresses file permissions issues and time frame optimization.
This isn't everything as latest release brings some other usability improvements as well as bug fixes, so don't wait a second longer and update your Retrospective to 2.1.4, you won't regret it...